It's D's 30th birthday next week, so this week I thought I would share some of the ideas I have for him…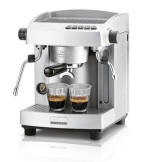 Weekend: D already makes a pretty mean coffee on our coffee machine, but he is always looking for ways to improve – to make the perfect cup of coffee at home. There are plenty of home barista courses out there, but I would like to give D a gift certificate to one that D can take our machine to. No point learning new skills if you can't do them on your own machine! These two Sydney options caught my eye – Sydney Coffee Centre and the Coffee Institute.
Friday: D has already received a tent as an early birthday present. But he doesn't have any other camping gear, so I was thinking of getting him a sleeping bag (I like the look of this double one) and a self inflating mattress to keep him warm and comfy when we go camping.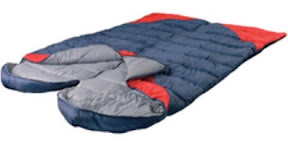 Thursday: D has just gotten into fishing and has been talking about maybe going out on a boat sometime, so this half day fishing tour through Red Balloon sounds perfect!
On the day of the experience you leave the wharf at 7am or 12:30pm (D's a sleepy head so he would be on the later one!) for a five hour fishing charter on 34' Seatamer sport-fishing flybridge cruiser. All rods, reels and bait are provided, and the crew will give fishing advice and tuition, if required.
And if D does catch any legal-sized fish they will be cleaned and made ready for him to take home!

Wednesday: D really enjoys cooking – he doesn't do it all the time, but has a few dishes he has mastered perfectly. He is a fan of Jamie Oliver – his food and the man – so I'm think about giving him Jamie's new cookbook Jamie's 30-minute meals (to help him increase his repertoire!) and Jamie's biography The Jamie Oliver Effect: The Man, The Food, The Revolution
Tuesday: I just discovered the site work is not a job., a concept and design studio dedicated to inspire you to live a creative life and fall in love with your work. I think their work is not a job hoodie sums up perfectly the lifestyle D and I are trying to create with our new site AND he also needs more warm stuff for winter!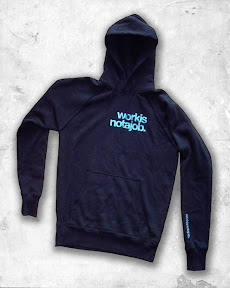 Monday: D's favourite restaurant in Sydney is Vini. Its one of those places that changes its menu daily to make use of seasonal produce and it has never let us down! In our old life we used to go there about every 6 weeks or so, but we haven't been since we started living more frugally. I think as a birthday treat I will treat him to a visit.