My second niece will be arriving into the world this Friday – so this week I can't help myself, I'll be trying to find the perfect 'first' gift…
Weekend: so we headed on to met me gorgeous new niece on saturday and took with us a stuffed elephant for her which D and I both really liked. Looking online I just found this cool site called this place is a zoo which specialises in lifelike plush animals – now I admit some of them do look a little too life like for me, but check out their elephants.
Friday: I love Lamaze toys – so colourful and fun! These high contrast (apparently high contrast colour and patterns stimulates baby vision) foot finders and wrist rattlers caught my eye
Thursday: Even the cutest baby can have sleep issues – what about making their first soft toy from you a Sleep Sheep Plush Sound Machine that makes four Soothing and relaxing Sounds – mother's heartbeat, spring showers, ocean surf and whale songs.
Wednesday: The first gift D gave to niece no.1 was a monkey, which she loves – so may as well stick with a winning idea! Here is a Monkey rattle, which I like the look of…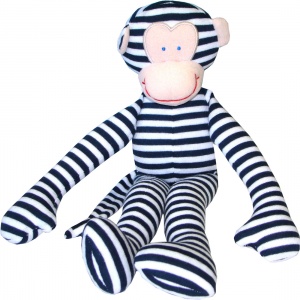 Tuesday: Ok I couldn't help myself – another destination related gift! How fabulous is this alphabet canvas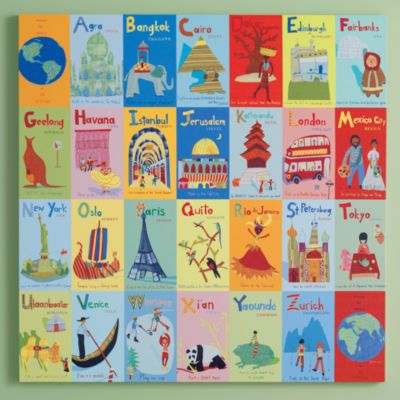 Monday: Of course I have already started her first bank account which I'll contribute to regularly until she is 18 when i'll give her a lump sum to put towards an adventure – preferably of the travel variety! So why not encourage the travel bug early with Hugg-A-Planet Earth rattle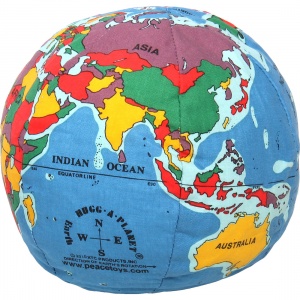 With Christmas just days away online shopping can no longer assist you, but hopefully I can provide you with some last minute gift inspiration…
Thursday: Just saw these downloadable gift certificates on the 7pm project tonight:
"Give your mate the most precious gift of all this Christmas… save their life."
This gift voucher entitles your loved one to a lift home by you, their designated driver. Tis' the season for partying, and you can do your bit to make sure your mate is around to party again next year, and the year after that ,and the year after that…
Wednesday: I was in the Oxfam shop today to pick up the CD Dreamland: world lullabies and soothing songs for my little niece and discovered 20% off all toys. Here is a couple that I like:
Oxfam handcrafts are sourced from individual workers, craft bodies and fair trade organisations in developing countries. They buy their goods at a fair price and sell them in Australia so that communities may be helped in their struggle for a better life.
Tuesday: I just learnt about this fabulous initiative – Louisa from Everything is Edible is collecting donations of new toys from to send to the children currently in detention on Christmas Island. The following companies have already generously contributed toys:
Also supporting this initiative are BHF couriers who are going to send the delivery at cost price – as an individual you can support this initiative by contributing to the delivery costs via paypal here
Late this afternoon Louisa was able to announce that Virgin Blue will also be assisting to get the toys off to Christmas Island. Well done Louisa!
Monday: On Sunday I was in the Sydney CBD and was surprised to discover a fabulous range of gifts in Portmans. If you are looking for some great secret santa gifts or stocking stuffers, Portmans can definately help you out.
Here are some Paris inspired gifts that I liked:
You can also find these great little Pocket Posh Sukendo books