This week some cute geeky gift ideas…

Saturday: For all the Doctor who fans out there…behold the TARDIS (Time And Relative Dimension In Space) 4 Port USB Hub. It even makes time-travelling sound effects!
Friday:I'm sure we all know someone that LOVES graphs – next birthday get them the My Life in Graphs Journal. Help them to chart their life (past and present) with the miracle of fill-in-the-blank diagrams! Featuring topics as diverse as personal taste, self-image, and an attraction to snake-handlers.

Thursday: haha love this! Modern-day etiquette for the masses – social media citation nifty note! When it comes to online etiquette, some people need a little firm but friendly guidance. Less public than an online post, this real-world pad lets you show you care by showing them the error of their ways!

Wednesday: I love how someone reviewing this on the Urban Outfitters describes the banana phone handset as their "go to gift":
Birthday? Banana Phone
Graduation? Banana Phone
Wedding? Banana Phone
Baby Shower? Banana Phone
It is good for any occasion.

Tuesday: Beer – the essential element. A clever tee shirt for the scientific home brewer, zymurgist, or beer snob. "Beer" spelled out using chemical symbols of Beryllium and Erbium from the Periodic Table of Elements.

Monday: For the old school geek how about a Floppy disk notebook
On Tuesday night I headed to Young Republic's launch and night markets at Aurora Bar in Sydney. I had a fabulous time and really enjoyed chatting to the designers that were there displaying their wares. I thought this week I would share a few with you..
Weekend: Looking for a creative fashion that combines striking cuts with sumptuous textiles that frame and flatter? Look no further than Evyie. Designer Ly Yin describes the evyie woman as intelligent yet playful, casual but glam, exuding both beauty and substance, every day of the week.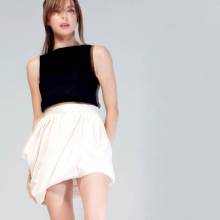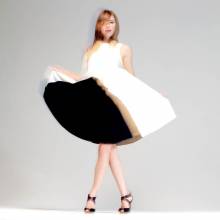 Friday: Lauren & The Lost Boys is all about designing youthful and cheeky things for your interior or lifestyle. Here are a few from the launch: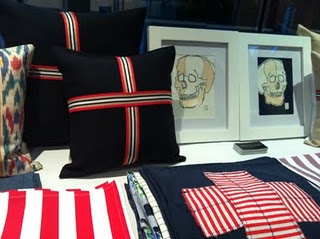 Thursday: Looking for statement necklaces of vibrant colours and stones, bracelets and bangles and headpieces – check out Fiel Sol Jewellery. Fiel Sol means faithful sun and their unique pieces are inspired from cultures across the globe.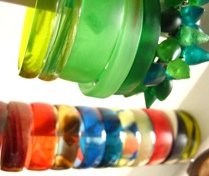 Wednesday: For stylish, fun, colourful and trendy resin jewellery and homewares, look no further than Topaz Turtle. Bangles, rings, necklaces, earrings, plates and bowls all come in a range of vibrant colours that just resonate with energy and life. All items are handmade by the designer in Sydney.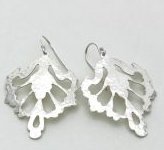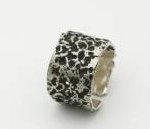 Tuesday: I love silver jewellery and TobyE Jewellery's range is simply stunning! Toby Eagle is a Sydney based Gold and Silver smith who graduated from (gold and silver smithing) at the ANU School of Arts. There are five main collections to choose from – Heaven, Earth, Gypsy, Colour and Warrior, which have developed through Toby's fascination of various cultures and historic movements as well as from the organic shapes found in her coastal environment.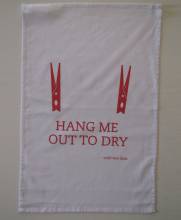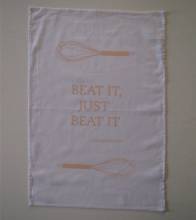 Monday: These awesome teatowels from Dubbleyou caught my eye as soon as I walked into the bar. Dubbleyou is about creating small simple designs using as few processes as possible. Sara likes to design with purpose so many of her designs are inspired by a person, an event or song lyrics! I think this Snoop Dogg inspired one may be my fav.